About Julian Van Der Walle
– CRIMINAL DEFENCE LAWYER –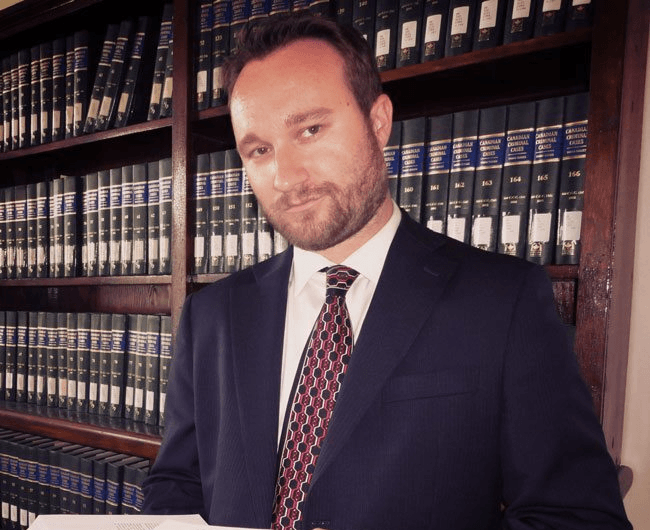 JULIAN VAN DER WALLE
CONTACT INFO
Tel: 778-760-4233
[email protected]
AREAS OF PRACTICE
EDUCATION
2005 – Thompson Rivers University in Kamloops
2009 – Faculty of Law at the University of Manitoba
Julian van der Walle is a Criminal Defence lawyer in Kelowna BC
Julian van der Walle graduated with an LL. B from the University of Manitoba in 2009 and was called to the bar in Kamloops BC in May, 2010. Ever since he has practiced exclusively criminal law. He has done nothing else with his professional life other than practice criminal defence. Because of that and the extraordinary results he has obtained for his clients in all manner of cases he has earned a province wide reputation as a formidable defence lawyer. Prior to practicing on his own Mr. van der Walle articled for senior defence counsel Mr. Peter Jensen of Kamloops BC.
In terms of trial work, Mr. van der Walle has conducted over one hundred trials. He has appeared in trials at both levels of trial court in BC as well as Alberta. In terms of appeals, Mr. van der Walle has argued a number of summary conviction appeals as well as appeals in both the British Columbia Court of Appeal and the Supreme Court of Canada.
Mr. van der Walle is a leading member of the criminal defence branch of the Trial Lawyer's Association of British Columbia, he has lectured on criminal law and specifically the law of search and seizure at conferences put on by the Trial Lawyer's Association of BC, and also writes a monthly case law review for the criminal defence members of the Trial Lawyer's Association.