Julian Van Der Walle
Criminal Defence Lawyer
"Hard Work and Integrity Lead to Great Results"
"I got one DUI and Julian got me off.  A few weeks later I messed up and got another one.  I thought I was out of luck this time.  But Julian won my second DUI too!  I would recommend him to anybody."
L.M.
"I was charged with impaired driving and dangerous driving and I was facing serious jail time.  I was extremely stressed out.  I hired Mr. van der Walle, and not only did I not go to jail, I was able to keep my license for work and I avoided getting a criminal record and I did not even have to go to trial!  Thank you Julian!"
K.B.
"My house was searched by police with a search warrant and they found drugs.  I was facing jail time.  I hired Mr. van der Walle and a few days before the trial the Crown dropped the charges.  What a relief!  Thank you Julian!"
S.M.
"I was charged after I got into a serious car accident. I had a new baby at home and could not afford to lose my licence. I hired Mr. van der Walle and he impressed me as professional and well prepared. After my trial the judge acquitted me of all the charges. Thanks Julian!"
F.M.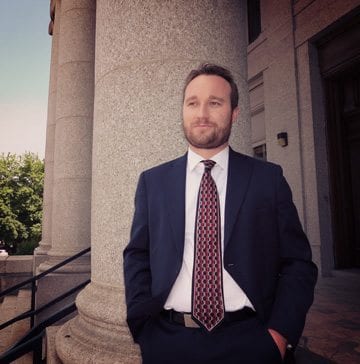 Hard work and integrity lead to great results
Julian van der Walle is a criminal defense lawyer in Vernon BC. He primarily defends people against criminal charges of impaired driving as well as drug charges of all kinds ranging from trafficking, possession for the purposes of trafficking, and production of controlled substances.
Because his criminal law practice is located in Vernon BC, Julian is able to regularly defend cases throughout the Okanagan as well as Salmon Arm, Revelstoke, and Kamloops BC. Julian has also appeared in criminal trials in Alberta.

I can be the difference between freedom and jail time
Do you live in the Okanagan area and have you been charged with a crime? Being charged with a criminal offence is a highly stressful experience. It is important that you hire a professional who practices strictly criminal law. By doing this you greatly increase your chances of avoiding jail and other consequences that will make your life more difficult.
"I sincerely promise and swear that I will diligently, faithfully, and to the best of my ability execute the offices of barrister and solicitor; that I will not promote suits on frivolous pretences; that I will not pervert the law to favour or prejudice anyone; but in all things conduct myself truly and with integrity; and that I will uphold the rule of law and the rights and freedoms of all persons according to the laws of Canada and of the province of British Columbia."
– Julian van der Walle

I focus in the following areas: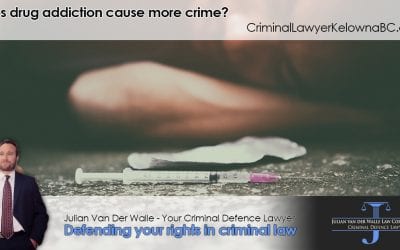 As a whole, the Canadian justice system is very fair. The accused enjoy the right to be present and be heard in court, the right to remain silent, and the right to representation by legal counsel. That last right is one of the most important rights of...
read more